some digital images I've created recently
- click picture for larger view -
---
whispers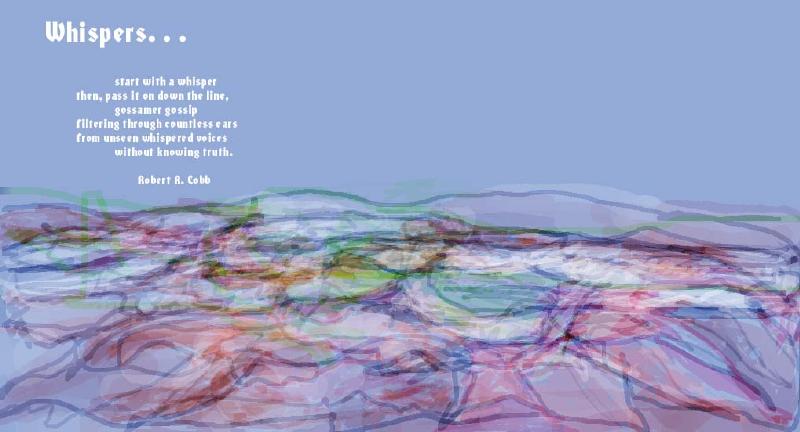 -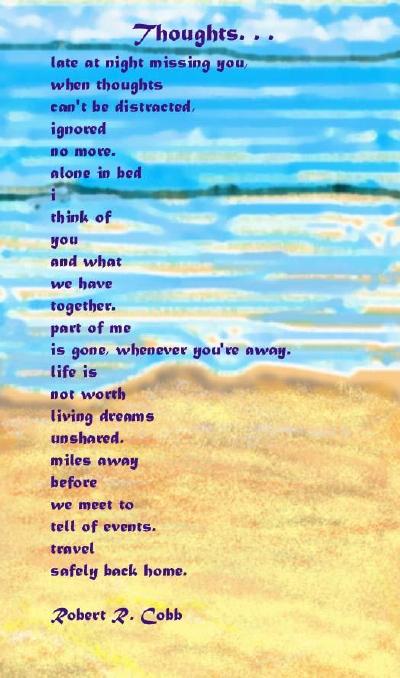 thoughts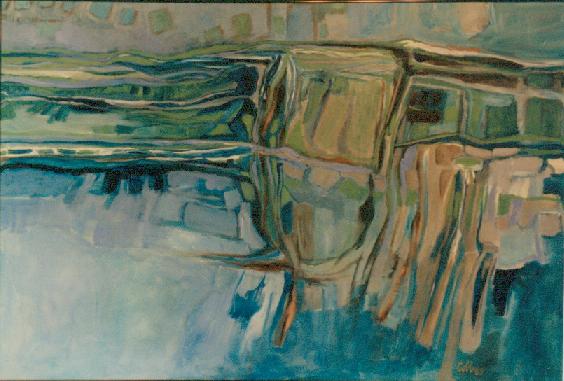 sky plains - DIGITIZED VERSION - click this!!
---

FREE WALLPAPER SECTION!
(This new feature is still under construction.)
---
return to home page
return to main gallery
click here to read my poetry!
click here to visit my links page!
click here for my personal biography!
contact me:
rrcobb@mediaone.net
rrcarts@prodigy.net
view guestbook - OR - sign guestbook

---

All my original material is protected by creator's copyright, according to this footnote:

"Copyright protection subsists . . . in original works of authorship fixed in any tangible medium of expression, now known or later developed, from which they can be perceived, reproduced, or otherwise communicated, either directly or with the aid of a machine or device." 17 U.S.C. 102(a).
"A work is "fixed" in a tangible medium of expression when its embodiment in a copy or phonorecord, by or under the authority of the author, is sufficiently permanent or stable to permit it to be perceived, reproduced, or otherwise communicated for a period of more than transitory duration." 17 U.S.C. 101.
---